El «cursus honorum» de los parlamentarios del País Vasco. De las Juntas Generales al Parlamento. 1810-1877/1979-2015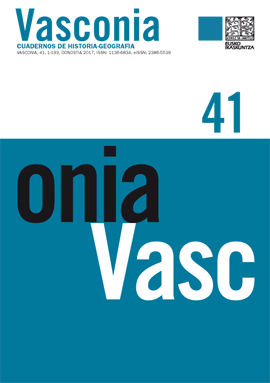 Alonso-Olea, Eduardo J.
Publication year:

2017

Publication place:

Donostia

Characteristics:

BIBLID [1136-6834, eISSN 2386-5539 (2017), 41; 37-60]

ISSN:

1136-6834, eISSN 2386-5539
Summary
The prosopographic studies of parliamentarians and other groups focus specifically on their academic training. In our work we intend to consider the possible effect of MPs´ having prior experience of working for regional General Assemblies and even the Cortes of Navarre. We examine two periods: One, throughout the nineteenth century until the abolition of Representative Assemblies in 1877, and another, following their restoration, from 1979 to 2015.
Sing up and download the publications of Eusko Ikaskuntza
Are you a registered member?. Access