Eusko Ikaskuntza-Ville de Bayonne Prize of Honour
Information
Thanks to an agreement between EI-BSS and the Town Council of Bayone, the Eusko Ikaskuntza-Ville de Bayonne Prize of Honour was established in 2000 to honour people who have been outstanding models in favour of Basque culture or science in Iparralde because of their deeds or works.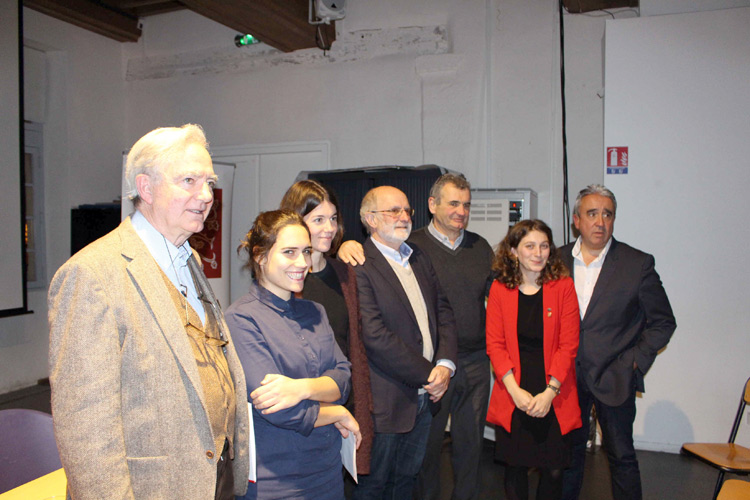 Prix Eusko Ikaskuntza-Ville de Bayonne
Le Prix d'Honneur a pour vocation de récompenser le parcours exemplaire d'une personnalité ou d'un groupe de personnes ayant contribué à la connaissance et la défense de la langue et/ou de la culture basque tout au long de sa vie.
Le Prix Culture Basque est décerné pour des travaux de thèse doctorale ou pour un ouvrage scientifique inédit, relatif au Pays Basque.
Le Prix de création Vidéo-documentaire vise à encourager les vidéastes amateurs en valorisant un documentaire portant sur le Pays Basque, sa langue ou sa culture.
La cérémonie des Prix 2017 s'est déroulé le 1er décembre au Musée Basque de Bayonne, en présence de l'adjoint au maire à la culture, Yves Hugalde.
Cette année, Eusko Ikaskuntza-Société d'Études Basques et la Ville de Bayonne ont choisi de récompenser des travaux qui se complètent et s'inscrivent dans une certaine continuité.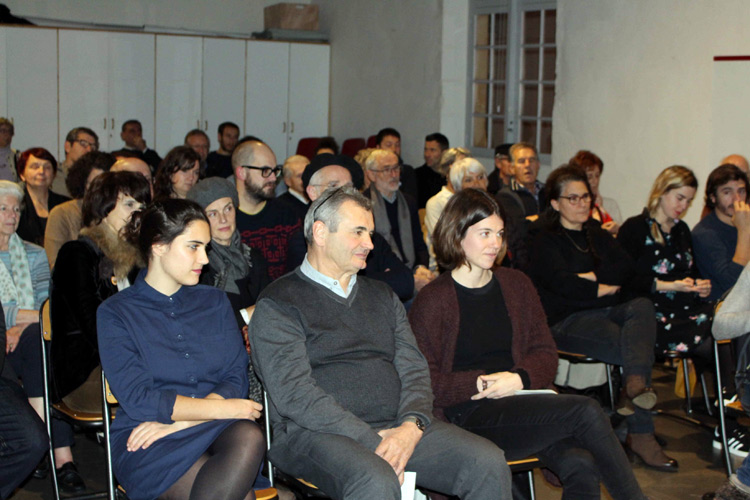 Le Prix d'Honneur a été attribué à Jean-Michel Bedaxagar, chanteur souletin célèbre joueur de xirula et ttun-ttun. Jean-Michel, président d'Eusko Ikaskuntza Iparralde a décrit le parcours incroyable de cet actuer de la chanson basque et souletine. Jean-Michel Bedaxagar a fait ses remerciement en chanson, ce qui a mit l'assemblé en émoi.
Ensuite le Prix Culture Basque a récompensé la thèse de la sociologue Uxoa Anduaga Processus de constitution de la nation basque à travers l'humour. Andoni Iturrioz a présenté Uxoa et sa thèse.
Le Prix de création Vidéo-documentaire, quant à lui, attribué à Elsa Oliarj-Ines pour son documentaire Basahaideak-Les Airs sauvages, un regard sur les airs et les chants sauvages du Pays Basque Nord plus précisément de la Soule. Elle a été présentée par Oihana Zamponi.
La cérémonie a rassemblé environs 70 personnes.
Eusko Ikaskuntza associe le Musée Basque et de l'histoire de Bayonne au prix, en organisant en 2018, dans ses murs et en marge d'autres lieux culturels, des conférences et des projections afin d'assurer la diffusion des travaux des lauréats auprès du public.
Eusko Ikaskuntza-Ville de Bayonne Prize of Honour