Consumo, dieta y nutrición de gripos populares. La alimentación durante la industrialización de Vizcaya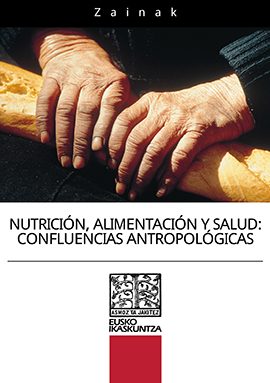 PÉREZ CASTROVIEJO, Pedro M.
Publication year:

2000

Publication place:

Donostia-San Sebastián

ISBN:

84-8419-962-2

ISSN:

1137-439X
Summary
This article collects the experience in nutrition of a charitative institution: the la Santa Casa de Misericordia (Holy House of Mercy) in Bilbao. The author analyses the food consumption, its distribution (the diet) and also values the degree of sufficiency of the nutritional rations by means of the relevant nutritional study. These references, in as much as possible, are compared with the exterior reality, trying to seek similarities with the lives of the workers.
Sing up and download the publications of Eusko Ikaskuntza
Are you a registered member?. Access