Konpetentziak hasierako irakasleen prestakuntzan. Zein eragin izan dezakete aldagai metodologikoek ikasten ikasi konpetentziaren garapenean?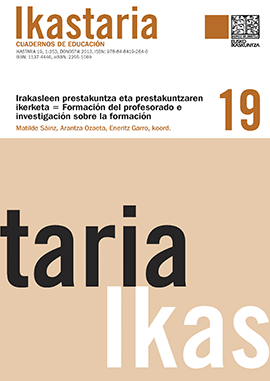 García Martín, Maite
; Iñurrategi Irizar, Nagore
Publication year:

2013

Publication place:

Donostia-San Sebastián

ISBN:

978-84-8419-248-0

ISSN:

1137-4454
Summary
Research work carried out in recent years reveal that it is not possible to speak about development in and work on competences within an academic context unless we assume an approach to "active" methodologies (i.e. methodologies based on problems, cases, projects, etc.). These methodologies require that the student actively engages and takes responsibility in the learning process; and these are exactly the conditions necessary for the development of the learning to learn competence. These two core ideas, active methodologies and the learning to learn competence, are the main components of this article.
Sing up and download the publications of Eusko Ikaskuntza
Are you a registered member?. Access