Materia zeharkatzean ioi azkarrek jasaten duten balaztatze indarraren Z3/1-arekiko menpekotasuna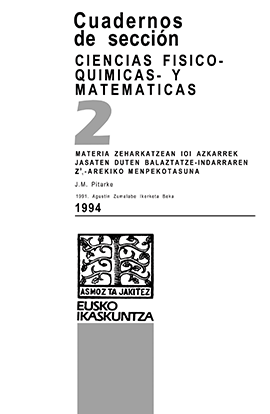 Pitarke, J.M.
Publication year:

1994

Publication place:

Donostia-San Sebastián

ISBN:

84-87471-58-7
Summary
A theoretical analysis of the interaction between a swift ion and an electron gas is made, in a manybody perturbation theory approach. The term propotional to Z31 in the expression for the stopping power of the medium is derived in the Random Phase Approximation, applying Feynman diagrams.
Sing up and download the publications of Eusko Ikaskuntza
Are you a registered member?. Access